Programme 2012 - The Race
East Coast Elite - Update
East Coast Elite are pleased to provide an update of the progress and define our 2012 programme 'The Race' in further detail.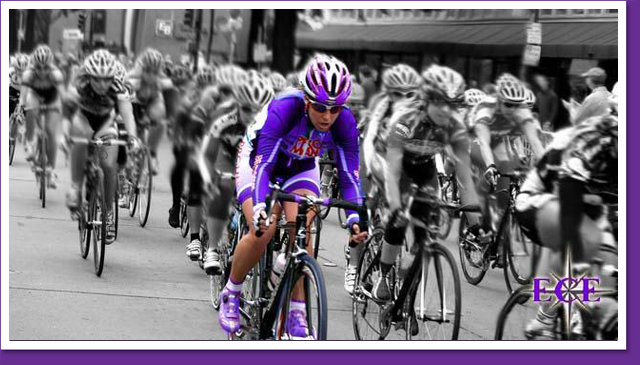 Building on last year's success of being awarded Division 1 'runner up' at finals we are pleased to confirm that the visual and brass book is again being written by Mark Bolton. Jerry Carpenter and Omar Carmenates, both from the USA, have written the pit percussion score and Gavin Morgan has returned after a year's absence to write for the Battery. The entire musical and visual book has now been written.
Programme
Act 1: On your marks, get set, sprint!
This introduces the audience to the athletes before sending them 'out of the blocks' for the first race. Who will prevail in the sprint to the finish line?
Act 2: Bicycle Race
The tempo drops briefly at the start of this Act incorporating Queen's well known tune before moving up the gears into Mozart's 'Eine kleine Nachtmusik'.
Act 3: Wild Horses
This year's ballad features an interpretation of a piece which has been popular for over 40 years and has been performed by many artists. This section of the show features the hornline interacting with the guard in their attempt to tame them!
Act 4: Horse Race
The horses gallop at a significant tempo during this act which features a percussion section introduction leading into the William Tell Overture. The guard flags in this section represent jockey silks.
Act 5: Marathon
Hitting the wall is a feature in running a marathon and this act begins at this stage of the race. The Corps must battle through the wall and pick things up to a frantic pace if they hope to place high in the rankings.
We are delighted that this show will be supported by the entire staff from last season who intend to coordinate the performance.
The show is a fusion of music which includes again some of our individual twists to the score with what we hope is a show which will entertain spectators of all ages.
Programme Archive
Programme 2022
Programme 2019 - Innovation
Programme 2018 - Human Within
Programme 2017 - He Had it Comin'
Programme 2016 - 'We are gathered here today'
Programme 2015 - Pandora's Box
Programme 2014 - The Circus is coming
Programme 2013 - Space
Programme 2011 - Sorcery
Programme 2010 - Dreams
Programme 2009 - Year
Programme 2008 - From Heaven Above

More information
For more information about upcoming performances and events please email us at tonyjexuk@yahoo.com or contact us on our facebook page.