Programme 2013 - Space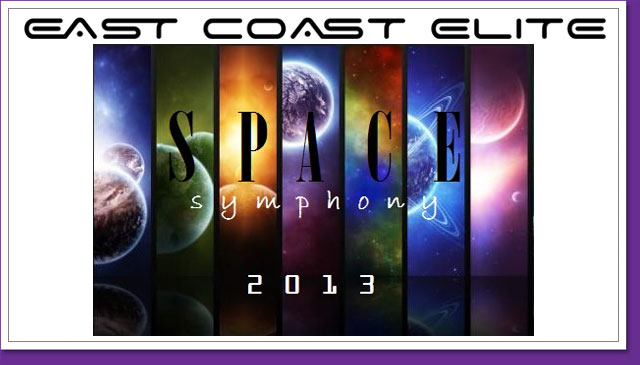 East Coast Elite blast-off their 2013 programme 'Space' and intend to create yet another unique production in the marching arts.
The show is a collection of both classical and modern space inspired music which includes careful blending of pieces within the score which we hope you will find entertaining.
Following on from our most successful ever season in 2012 we are pleased to again announce the same team have committed to write for 2013. The visual and brass book is being written by Mark Bolton,Omar Carmenates returns to write for the pit percussion and the drumline are pleased to have Gavin Morgan developing the Battery score.
We are also delighted that this show will be supported by the entire regional staff from last season who intend to coordinate the performance.
ECE - Where no Corps has gone before!
Programme Archive
Programme 2022
Programme 2019 - Innovation
Programme 2018 - Human Within
Programme 2017 - He Had it Comin'
Programme 2016 - 'We are gathered here today'
Programme 2015 - Pandora's Box
Programme 2014 - The Circus is coming
Programme 2012 - The Race
Programme 2011 - Sorcery
Programme 2010 - Dreams
Programme 2009 - Year
Programme 2008 - From Heaven Above

More information
For more information about upcoming performances and events please email us at tonyjexuk@yahoo.com or contact us on our facebook page.